Cleaning company UCC Services for all your cleaning services at Schiphol
Welcome to the UCC Services website. UCC Services is a cleaning company with a wide range of cleaning services. From office cleaning to glass cleaning. UCC Services is a versatile cleaning company and of all markets at home and works for you in the Schiphol region.
Services Cleaning company UCC
Why Cleaning Company UCC services
UCC Services is a medium-sized cleaning company with several teams that are operational throughout the Netherlands but also at Schiphol. Our employees are screened and trained. UCC is a cleaning company that goes with the times, innovation is an important aspect. We work with the best and environmentally friendly cleaning products and have our machines under our own management. As a cleaning company, we always act with the latest techniques.
Cleaning company UCC Services is committed to a clean and fair world at Schiphol. Working on a clean and welcoming environment where people can meet, eat, work and live! Cleaning company UCC Services believes in a friendly way of cleaning - in all respects. It is our ambition to offer the best results in the field of cleaning, service and presentation.
We offer service with gloss! Our basis consists of these three values: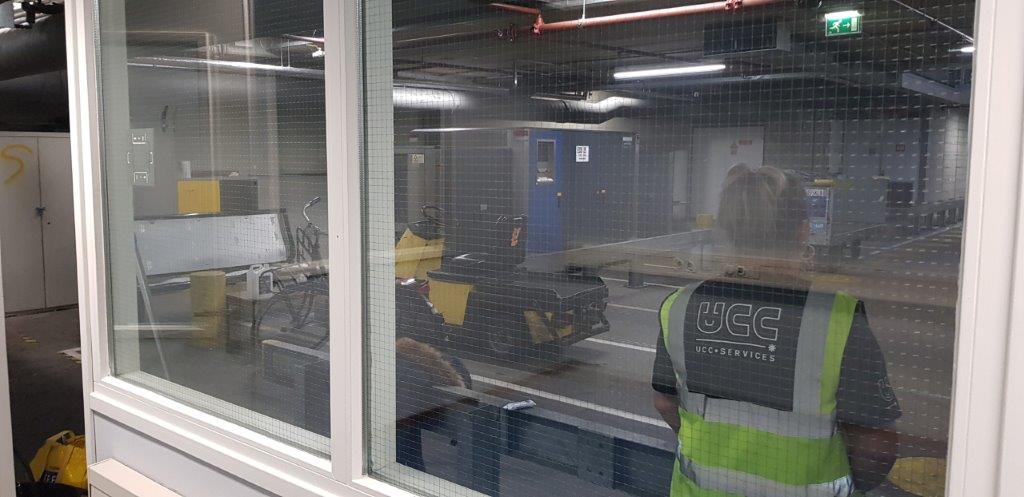 customer satisfaction
friendly
safe for the environment
The cleaning company was founded by Andrew Barker. Andrew worked at Schiphol from 1999 to 2008 and learned how important it is that a huge public space with a constant flow of visitors is clean. Cleaning is one of the most underestimated works and is often undervalued. Yet cleanliness and hygiene are very important for our well-being. That is why he wanted to set up a company where people would like to work - something that would be reflected in their daily work.
Contact Cleaning Company UCC Services Schiphol
Do you have any questions or would you like more information about the services offered by cleaning company UCC Services in Schiphol? Then contact us. We will be happy to visit you without any obligation.